Get business phone numbers
Choose from a variety of local or toll-free numbers that best suit your business needs or transfer your existing work number easily.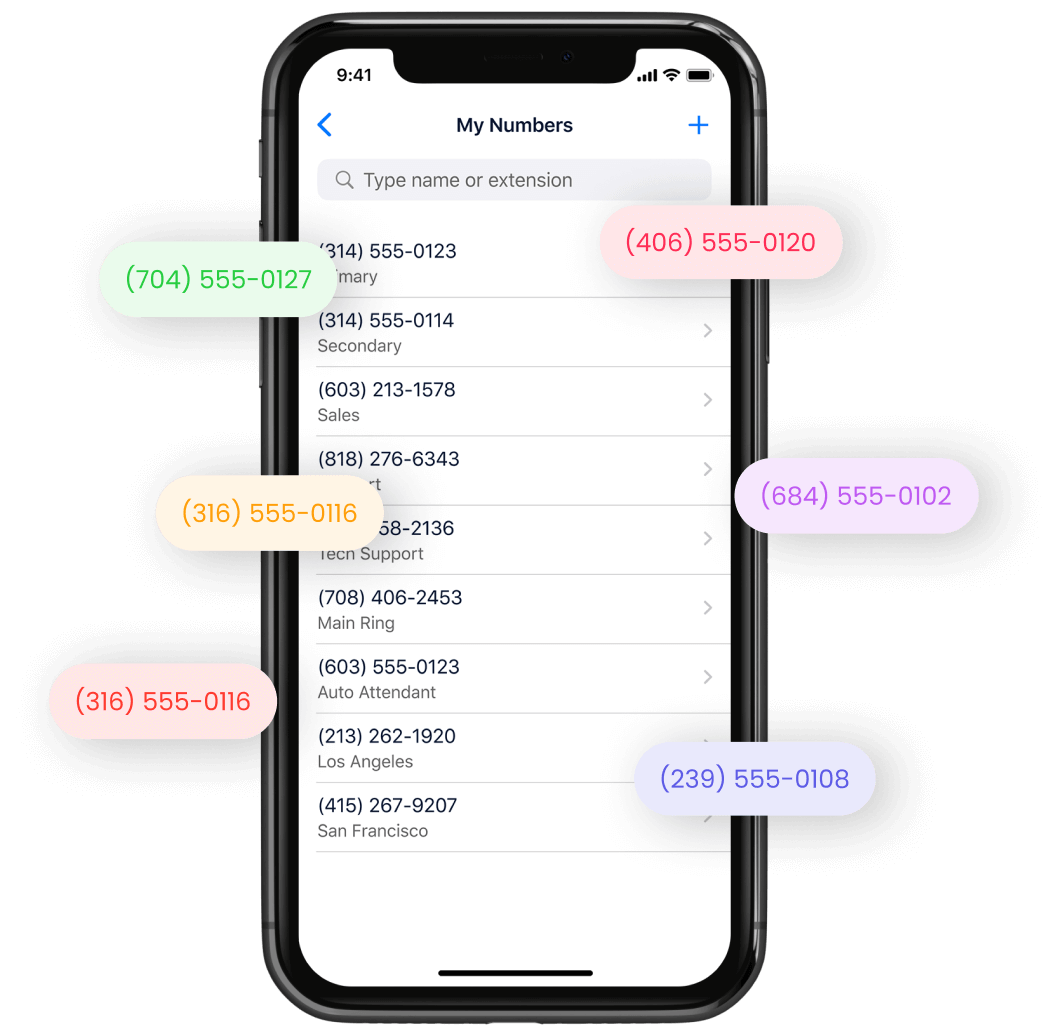 Run call reports utilizing advanced call tracking metrics
Help your business thrive with the ability to view total number of calls, answered or missed calls, and much more.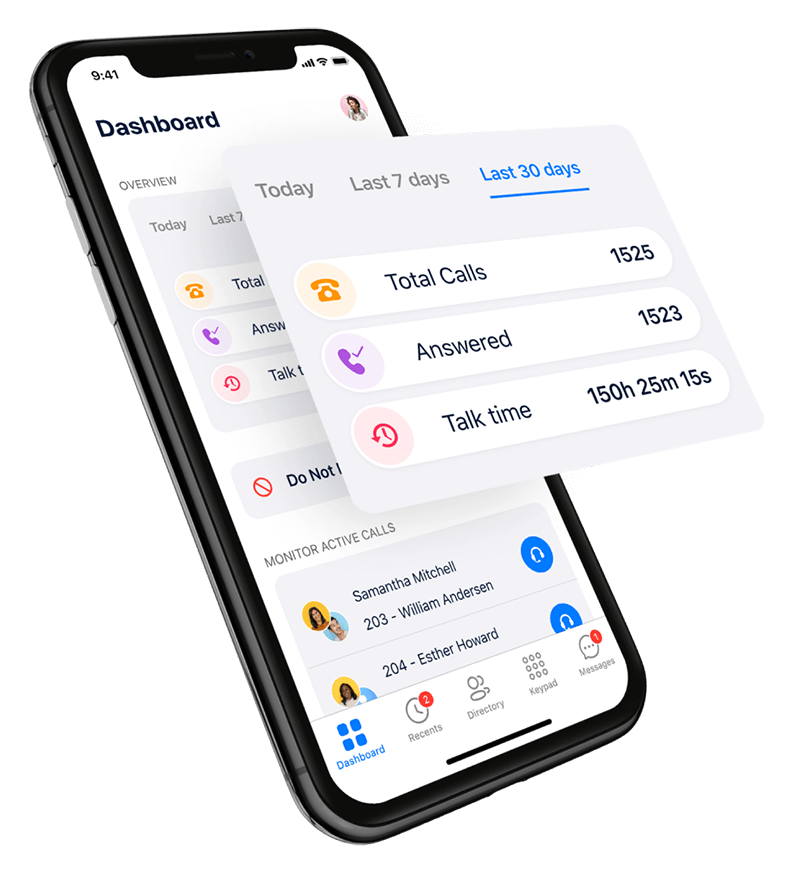 Monitor, whisper, and easily join your employee calls
Monitor active calls in real-time, use the whisper function to speak quietly to an employee during a call, offering guidance or assistance without interrupting the conversation, and use the barge function to jump in and take over the call if necessary.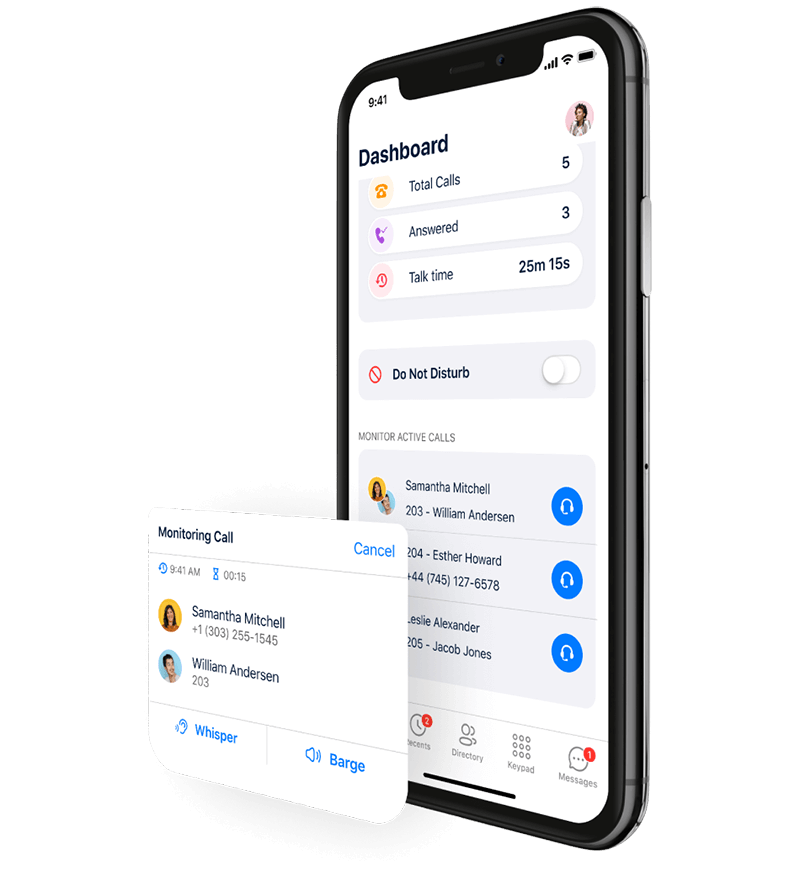 Effortlessly create Ring Groups and Auto Attendants
Add a ring group to allow multiple phones to ring simultaneously during incoming calls. Customize your ring groups and separate incoming calls seamlessly in the palm of your hand.
Implement an auto attendant to allow an automated answering system that directs callers based on their keypad selection.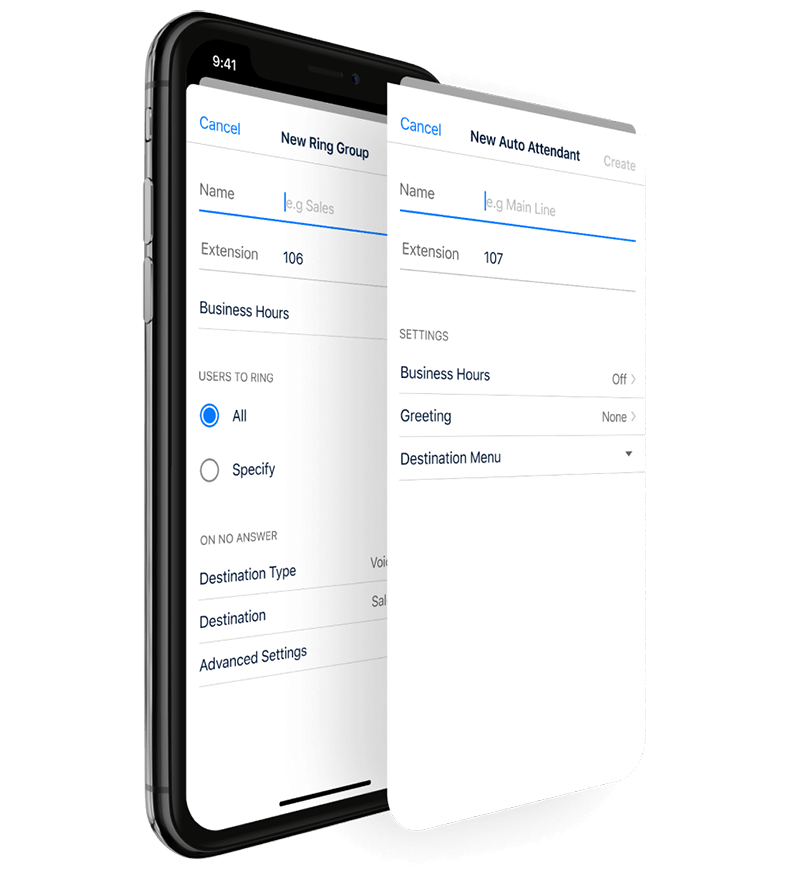 Invite team members with just their cell phone number
No need to remember a username or password. Simply use your cell phone number to login.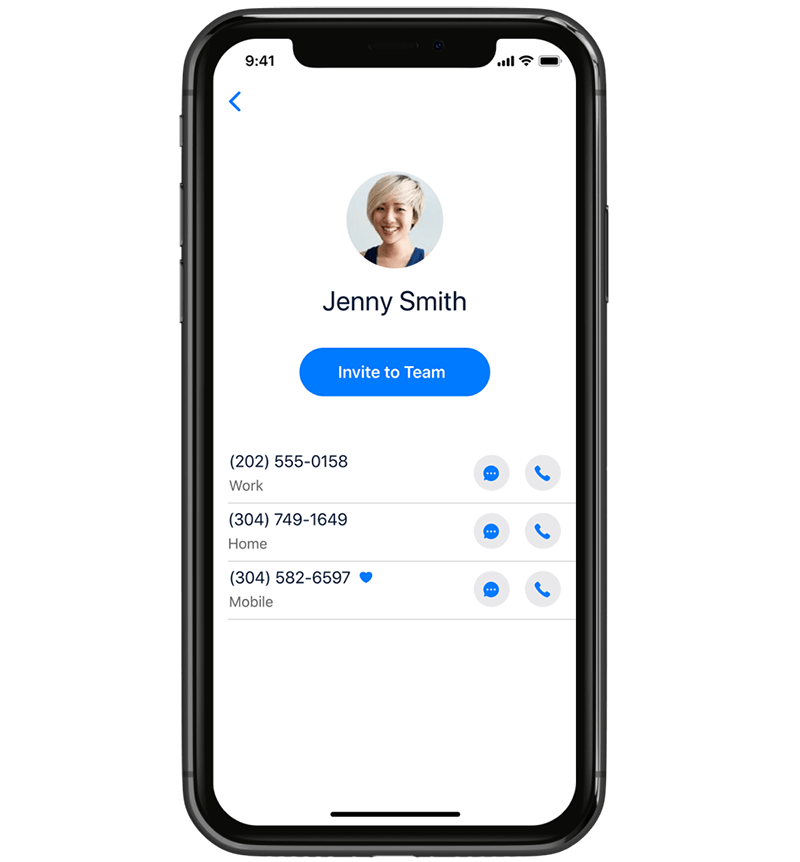 Transfer calls to your colleagues
With just a few taps, you can transfer an incoming call to a colleague who is better equipped to handle the situation. This ensures that your customers always receive the best possible service and reduces wait times.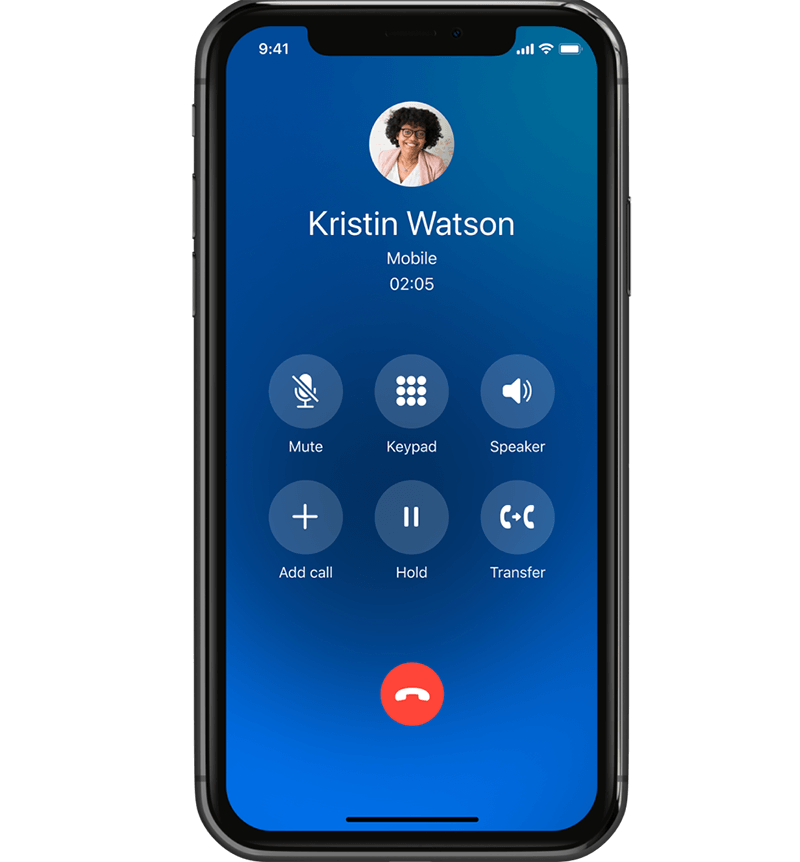 Torkom P
"I love having multiple extensions and being able to manage all of them from a single app. Qara makes it very easy to manage ring groups, auto attendants, voicemail, and personal hours. Call quality is also great with a phone interface very similar to my native phone interface."

Amy G
"The Qara app has transformed the way I communicate in my professional life. The clarity of calls, the flexibility to take my phone system wherever I go, and the cost savings have been game-changing. Whether it's having my business phone with me on the go, or having the ability to customize my call routing and voicemail, Qara has proven to be a valuable tool. I can't imagine going back to traditional phone systems."

Ronald S
"I can't say enough about Qara. It's incredibly user-friendly, allowing me to customize call routing and voicemail settings effortlessly. The integration of SMS messaging with my main number is a game-changer as I can talk and text with the same business number my customers have. Inviting additional team members is also a breeze which makes Qara a versatile and reliable solution for how I communicate and collaborate."
Simple pricing plan for your business
Get Qara for an unlimited number of minutes, calls, and talk time with no overage charges or fees.
First number is free
No hidden fees
No contract
No credit card is required